Portrayed By
Profile
Production Information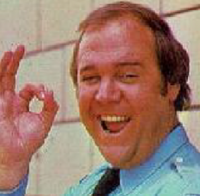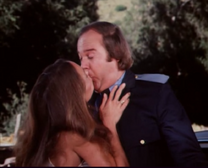 Deputy Cletus Hogg is a fictional character featured in the American television series, The Dukes of Hazzard, from 1980 to 1985. He was played by Rick Hurst.
Overview
Cletus was Boss Hogg's second cousin twice removed. He is generally portrayed as dim-witted and friendly.
He made his first appearance as the driver of a bank truck, one of
Boss' get-rich-schemes.
[1]
He worked at a local junkyard, before he was appointed[2] deputy sheriff of Hazzard County when Enos decided to join the L.A.P.D.[3] Like Enos, he would often be forced by Rosco and Boss to chase the Dukes on trumped up charges, but while generally good-hearted and sometimes resentful of having to treat the Dukes in such way, he was generally more willing to than Enos.
Gallery
Related links
References
↑ As seen in the first season episode "Money To Burn"
↑ Cletus took over as deputy, at the beginning of the third season.
↑ As seen in the second season episodes "Enos Strate To The Top", "The Meeting" and "Road Pirates"
Community content is available under
CC-BY-SA
unless otherwise noted.