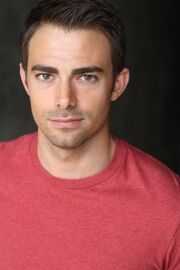 Jonathan Bennett is an US American actor. He portrayed a young Bo Duke in the 2007 movie The Dukes of Hazzard: The Beginning.
Life
Jonathan D. Bennett was born June 10, 1981 in Rossford, Ohio. His father was David Bennett (1940-2014), a physician from Toledo, and his mother was Ruthanne Bennett, née Mason (1945-2012). Jonathan was the only child of Ruthanne. He has two half-brothers, Brian and Brent, and a half-sister, Lisa.
Bennett attended Rossford High School in Rossford, Ohio, where he graduated in 1999. He then attended Otterbein College in Westerville, Ohio.
Due to the bullying that he had gone through that he had gone trough at school and in life, Bennett supports the "Love is Louder" project.
Carreer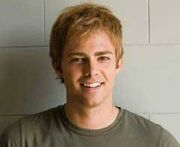 Jonathan Bennett made his first acting experiences at school and was a student of the theatre program at Otterbein college. After graduating from the college, he went to New York to pursue acting.
He was cast as "J.R. Chandler" on "All My Children", a soap opera by ABC, from 2001 to 2002. He became known by playing Aaron Samuels in Mean Girls (2004), Ryan Howell in Love Wrecked (2005) and Bud McNulty in Cheaper by the Dozen 2 (2005). In 2005, he also portrayed Kevin Grady in the Smallville episode Blank. In 2007, he portrayed main character Bo Duke in The Dukes of Hazzard: The Beginning. Further cinema and TV appearances followed, among others as Van Wilder in Van Wilder: Freshman Year (2009).
In 2014, Jonathan Bennett participated in the 19th season of Dancing with the Stars. He was paired with professional dancer Allison Holker. They were eliminated in week 6 of the competition and finished in the 9th place. Since 2015, Bennett is hosting a cooking competition called Cake Wars. In 2018, he published a cooking book.[1]
For a complete filmography, see Wikipedia:Jonathan Bennett (actor)#Filmography.
Images
→ see also Jonathan Bennett/Gallery#Images
Videos
→ see also Jonathan Bennett/Gallery#Videos
External links
References