Welcome to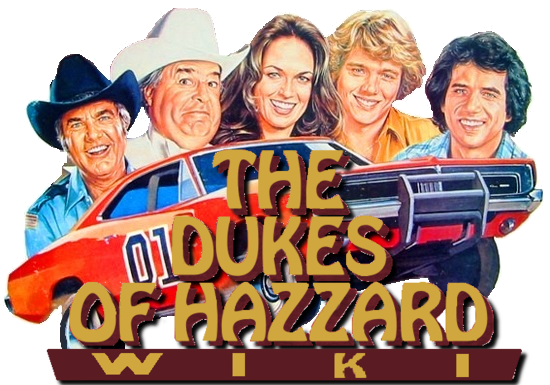 The Dukes of Hazzard is an American TV series created by Gy Waldron
that originally aired on the CBS television network from 1979 to 1985.
It was inspired by the 1975 film Moonrunners, also created by Gy Waldron.
---
We are currently editing over 1,073 articles and 3,316 images, and we need your help!
---
Welcome To Hazzard County!
The Dukes of Hazzard Wiki is a free, public and collaborative project for all, to help create a definitive encyclopedia for the television show The Dukes of Hazzard.

It contains articles, images and videos about the most different topics relating to The Dukes of Hazzard and to the related TV series and films.

Such as episodes of the TV series, the characters appearing in the TV series and films and the actors portraying them, and objects and locations shown in the TV series and films.
General Disclaimer!
All characters, episode ideas, etc. are all registered trademarks of

Warner Bros. Entertainment

and

United Artists

.

The Dukes of Hazzard Wiki is in no way affiliated with either companies, and is purely for non-commercial and personal use.

The operation of this website is believed to fall under the United States "fair use" copyright laws.

This is a purely "fan site," and does not pretend to be official in any way whatsoever. The views expressed are not representative of the previously mentioned companies.
---
No copyright infringement is intended.